When it comes to tying the knot, the accessories you pair with your gown are just as crucial as the gown you chose to walk down the aisle in. And since wedding season is just around the corner, many brides are already scouting the latest trends for their big day. Nowadays, we've been feeling inspired by all things minimal in design, from the décor to our gowns, everything exudes an unfussy aesthetic appeal. Minimalist jewelry offers a style of understated beauty, and though these designs may be simple, they do make a big statement and can completely transform your bridal look.
So those of you who live and breathe in everything that is minimalist, and your phone contains images that involve these wedding details, you've come to the right place. From diamonds to crystals, semi-precious stones to metals, and even enamel- there is something that will surely take your breath away. Take a look at some of the minimalist trends that brides swear by and so will you, once you've tried them out for yourself.
Earrings:
The right pair of earrings can set off your dream wedding look and offer a timeless yet contemporary feel to your entire look as they will accentuate your neckline and help frame your face. If you feel that you have a lot going on in terms of accessories, then wear a tiny pair of earrings to accompany your other jewelry. Depending on the shape and fit of your gown, you can opt for danglers, hoops or studs to ensure that you look enchanting on your wedding.
You can never go wrong with diamond or pearl studs but if want add a little spunk while still staying true to your minimalist look, then sweep all your hair to one side in a messy bun and complete your look by going for an ear climber.
Necklace:
You can choose a piece that holds a deeper meaning to you instead of going overboard with a neckpiece that draws attention away from your dress. Go for a pendant on a delicate silver or gold chain that compliments the neckline of the gown you are wearing. Alternately, you can pick a gemstone or dig out that vintage necklace that your grandmother wore on her wedding day if you plan on ditching the earrings.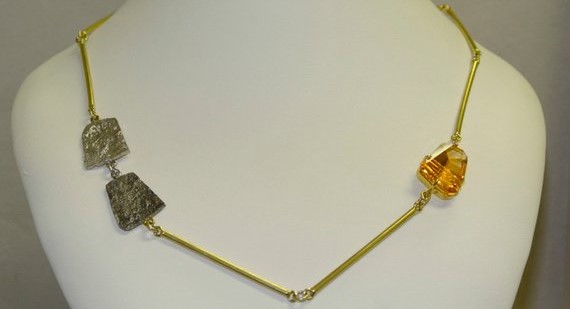 And if your dress has a low back, then you should pair your gown with a necklace that trails down your back. This will elegantly complement the alluring vibe that you are going for.
Bracelets:
If you plan on doing it away with bracelets on your wedding day, well think it over again. Think subtle bridal bracelets, geometric shapes worn alone or stacked along your wrist and intricately telling a story of their own in silver and gold. You can also create contrast and add an element of mystery by pairing your minimal bracelets with a statement timepiece which will surely add a touch of sophistication to your look.
Ring: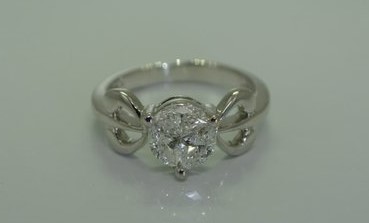 Those of you who don't like sporting a big diamond on your finger that might leave others blind can always opt for a minimalist engagement ring. It isn't just the grooms who love to wear a simple band; many brides are choosing to go the minimal way. From pure silver or platinum bands to a more shimmering option, there are a variety of rings across the minimalist spectrum. You can also stack multiple rings to for a trendy and modern look.